The Kick Off conference this month, themed 'Step Up', marked a pivotal moment for our Young Leaders, wrapping up their pre-employment preparation with a chance to recalibrate and focus on the months ahead.
Taking place at Macquarie, all three cohorts came together to reflect on their progress so far and consider what it will take to make a successful transition into work as they get stuck into the busy interview season. While hard to believe 6 months have passed, what is clear is the amazing progress each and every Young Leader has made since joining LTSB!
LTSB's Employment Team began the day talking to the group about top tips and tricks to get hired, inviting a few of the Young Leaders who have already secured jobs to share their insights, including: Dos and Don'ts for assessment days, how excellent research skills can give you the edge in securing a role, and top interview hacks for making that all-important great first impression.[/vc_column_text]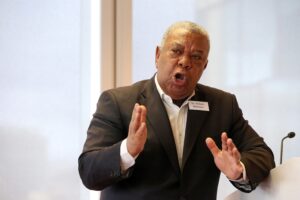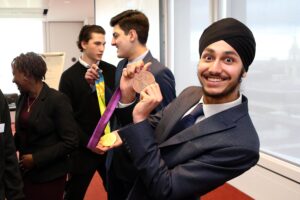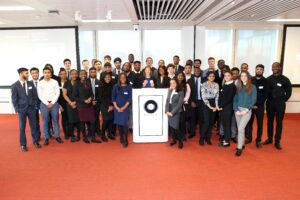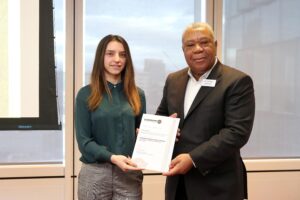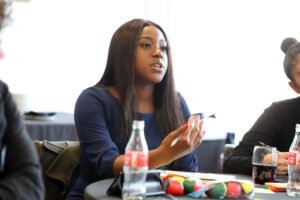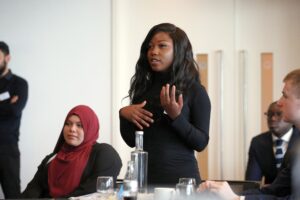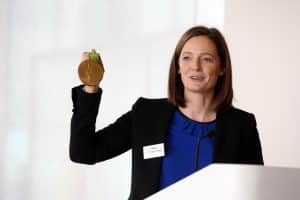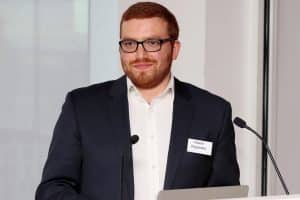 Rounding up the morning was a talk from LTSB's FIRST EVER chartered accountant – Akash Ruparelia! Read about Akash's journey from school-leaver to fully qualified ACCA accountant here.
The afternoon saw VIP guest speaker and Olympic gold-medalist Helen Richardson-Walsh speak to the cohorts about how she and her team worked to transform themselves into world champions in women's hockey. Her message of hard work and keeping a positive mentality really resonated with the group, who were also very excited to hold a real-life Olympic piece of gold!
At LTSB we don't do things by halves and the group also heard from LTSB's new patron, the formidable Sir William Atkinson, a transformational head teacher and educational expert. Sir William recounted his journey to the top and the importance of accepting help and seizing opportunities when on offer.
Sir William stayed to present certificates to the Young Leaders to mark the completion of the Pre-Employment Preparation phase.
The day culminated in the launch of LTSB's first ever mentoring programme, the Leadership Careers Club, which you can read about here.
[/vc_column][/vc_row]