Our Working Together training helps organisations support and progress the best from all backgrounds.
Since 2012, we've worked with hundreds of young people from disadvantaged backgrounds across the UK, preparing and supporting them into meaningful roles with firms like RSM, BDO, and NatWest Group. We have a deep understanding of what it takes to create environments in which the best from all backgrounds can thrive, and our Working Together training means that you can apply these strategies too.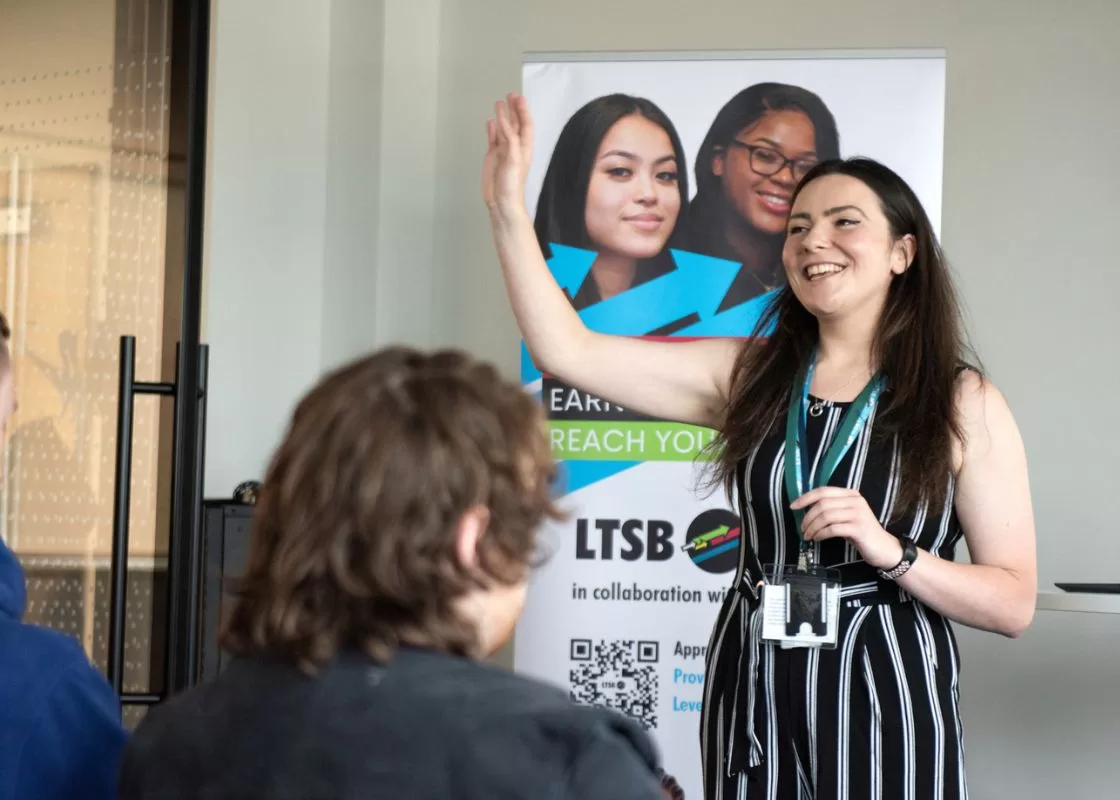 This course gives context and confidence. We break down structural inequalities, and give insight into why metrics like grades or degrees aren't the best measure of worth without an understanding of background.
Using case studies from LTSB's hundreds of successful placements, and our team's direct experience of working with young people from worst moments to greatest achievements, you get lived experience: what made them welcome, integration 'pinch points', and how unintended consequences can have a lasting effect.
Who is it for?
Our training is designed for line managers, hiring managers and recruitment teams or senior social mobility champions. Whether your firm is just starting out, ready to recruit, or refining an existing model, this course turns your commitment to social mobility into a practical process for creating environments that work for everyone.
What will you learn?
Working Together draws from LTSB's years of experience in youth employment, as well as academic and third sector research. We discuss the principles behind structural inequality and inclusive recruitment, and the practicalities of creating a supportive environment that encourages underrepresented talent to be their best – and be themselves.
Course units include:
• The Context: an overview of how disadvantage manifests in education and employment for Gen-Z.
• The Workplace: a case study booklet based on actual experiences of young people on the LTSB programme, illustrating both pitfalls and best practice.
• Growth Mindset v. Cognitive Costs: understanding the longer-term consequences of precarity.
How does it work?
We deliver this training as a one-day course, in-person at your offices, or virtually. We've created an engaging and interactive course, where participants are encouraged to share experiences and insights, and ask questions throughout.
We deliver to whole teams or invite smaller groups and individuals to mixed sessions. Costs are £195 for an individual place, or £1500 for groups of up to 10.