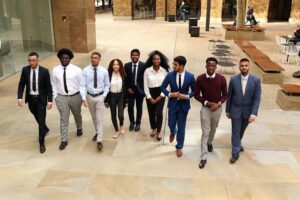 Social mobility charity LTSB and software company Salesforce today announced a three-year initiative to prepare and support 70 young people from disadvantaged backgrounds into legal and marketing apprenticeships.
LTSB has helped young people find meaningful careers with major firms for ten years. They provide industry-specific training that personally and professionally develops candidates, before mediating the interview process and finally continuing to support successful apprentices for the first year of their career.
'Especially on Social Mobility Awareness Day, it's great to be able to champion this commitment from a major company like Salesforce to one of the central issues we face as a society,' said LTSB CEO, Paul Evans. 'Social mobility is an issue of fairness. This is simply about connecting talent with opportunity, and ensuring young people who had to work harder to get to this point find careers equal to their ambition and ability.'
 'We are excited to start a partnership with LTSB to develop and pilot Bootcamps for young adults to access apprenticeships in legal and marketing careers,' said Ron Smith, Vice President of Philanthropy at Salesforce. 'They will be able to offer these young people an excellent pathway for a meaningful career.'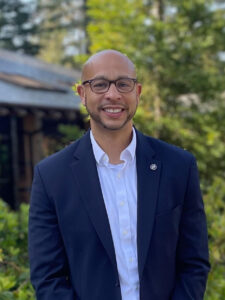 Both the Legal and Marketing sectors have acted recently to address the lack of representation within their ranks, especially at senior levels. 
In a study conducted by the Bridge Group of leading law firms, 'more than half of partners employed across the participating firms attended an independent school… [and] quantitative data shows that those from lower socio-economic backgrounds and those who are female and/or do not identify as White progress less quickly to partner than White males from higher socio- economic backgrounds.' 
And in the 2020 Marketing Week Career and Salary Survey, the industry press offered a bleak assessment of 'an entrenched lack of ethnic, socio-economic and gender diversity among the highest echelons': 'Despite just 10% of respondents defining themselves as coming from an upper middle-class background, these marketers make up 52.6% of those in senior positions, while 82% of all marketers define themselves as coming from either an upper middle, middle or lower middle class background.' 
Yet this transparency, Evans argues, reflects a recognition of the problem and a desire to change.
'Both Legal and Marketing sectors have taken steps to change, especially by creating apprenticeship (non-degree) routes into the sector with the explicit intent of increasing representation. That's vital for young people like those we work with to carve out a career with parity of esteem.'
The first legal Bootcamp has already been delivered and enthusiastically received by young people from Birmingham, Leeds, London and Manchester.
'The programme is absolutely essential for people struggling to find the right path into law, especially if you are being hindered by UCAS points," said Joss Morgan, 19, from Perry Beeches in Birmingham. "LTSB do an excellent job of honing the right skills you need to impress interviewers and make it as a paralegal. They take care of every individual, as if you are their top priority and are such kind, enthusiastic people – which is just what I needed to help me along.'
Henna Khan, 22, from Ilford, has already found work with law firm Gateley Legal.
'Without the LTSB bootcamp and all their support I don't think I would have been in this position at all, and for that I am so grateful. Before applying for the program, I didn't feel like I had a strong enough chance to enter the legal profession – but from day one I was equipped with invaluable skills and insights which I know will stick with me forever and have helped me so much in the application process.'
Critically, employers see the value too, as Hannah Grimshaw, Senior HR Advisor at Addleshaw Goddard, explains: 'We are committed to promoting wider access to the legal profession and partnerships with charities such as LTSB means we get to meet and support even more talented and diverse candidates. Through this initiative we are delighted to welcome our Paralegal Apprentice in September and look forward to continuing to build our relationship with LTSB.'
With the Legal programme off the ground and Marketing starting in London and Manchester in October, LTSB are keen to hear from both aspiring professionals and firms committed to social mobility.
'I think there's a broad consensus by now that this is just good business – workforces that better reflect the communities they serve are more creative and profitable,' says Evans. 'But sometimes companies don't know where to start, which is fair enough! The answer is in partnership, and with the generous support of Salesforce, LTSB can be there to help you change your recruitment practices to ensure you get the best from all backgrounds.'
Companies interested in finding out more can get in touch at careers@leadershipthroughsport.org, and young people can apply at https://ltsb.charity/apply/