The partnership supports talented individuals from economically and socially less advantaged backgrounds
150 apprenticeships will be offered in contact centres and 90 digital and innovation apprenticeships
The apprenticeships will be rolled out across the UK throughout 2021
NatWest Group and Leadership Though Sport and Business (LTSB), a social mobility charity, is to launch a new programme giving 240 young people apprenticeships across the UK. The new roles will support young people facing barriers in their early career, giving them the tools and support to succeed.
The 150 contact centre roles will contribute to the 400 apprentices that NatWest Group takes on in 2021.The apprentices will join a two-week LTSB preparation and support Bootcamp followed by work experience within the contact centre. The Bootcamp will offer a combination of pastoral support, employment skills, and personal and professional opportunities to ensure young people are confident, ready and equipped for the workplace.
The opportunities will be open to young people aged 16 to 24 in Belfast, Bolton, Edinburgh, Greenock, Liverpool and Southend, and will be rolled out in waves throughout 2021. These regions have been selected as areas where youth unemployment is an issue and the impact of COVID-19 has hit young people disproportionately. LTSB and NatWest will focus on support in particular for those identified as being eligible for free school meals, live in areas of deprivation and face multiple barriers to employment and career opportunities.
It follows NatWest Group becoming the first UK bank in 2019 to launch a bespoke Digital and Innovation Apprenticeship programme designed to support individuals from economically and socially disadvantaged backgrounds. With the support of LTSB, 250 young people over three years will access a range of digital, technology and finance apprenticeships. 2020 alone saw 60 young people placed into well paid apprenticeship opportunities that included software developers, digital skills professionals, data analysts and financial customer service advisor roles.
Saima Hamid, LTSB Digital & Technology degree apprentice said: 'The LTSB Bootcamp is career changing. It equips you with essential employability skills that would be required in any role as well as essential soft skills. This opportunity allows you to meet professionals from several different backgrounds and roles, giving you a detailed insight of what it's like working in a business environment.'
Paul Evans, CEO of LTSB said: 'In the most difficult of circumstances, at a time when young people feel their futures have been "stolen", partnerships like this offer hope to so many young people. NatWest Group once again has demonstrated their commitment to social mobility and purpose-based leadership. Together we are making a dent in the youth unemployment crisis and ensuring that bright, talented, amazing young people find meaningful careers that match their aspirations, talents and ambitions. We are a proud partner of NatWest Group and are excited about the opportunities that will benefit so many young people across the UK.'
Simon Separghan, Head of Customer Contact & Experience at NatWest Group said: "Youth unemployment is set to rocket due to COVID-19 – hitting the most vulnerable hardest. We want to unlock the ambitions of young people in potentially dire situations through our partnership with LTSB. Right across the UK, these opportunities will allow us to help build great careers in the local communities and meet the changing needs of our customers. 
Sam Bowerman HR Director of Customer Businesses at NatWest Group said: "Our apprentices bring new ideas, a new perspective, digital skills and they challenge the way we do things to ensure our services reflect our customer needs. We are proud to partner with LTSB who support us with our social mobility apprenticeship programmes. This helps us to open up more apprenticeship opportunities to young people from less advantaged backgrounds across the UK during this challenging time."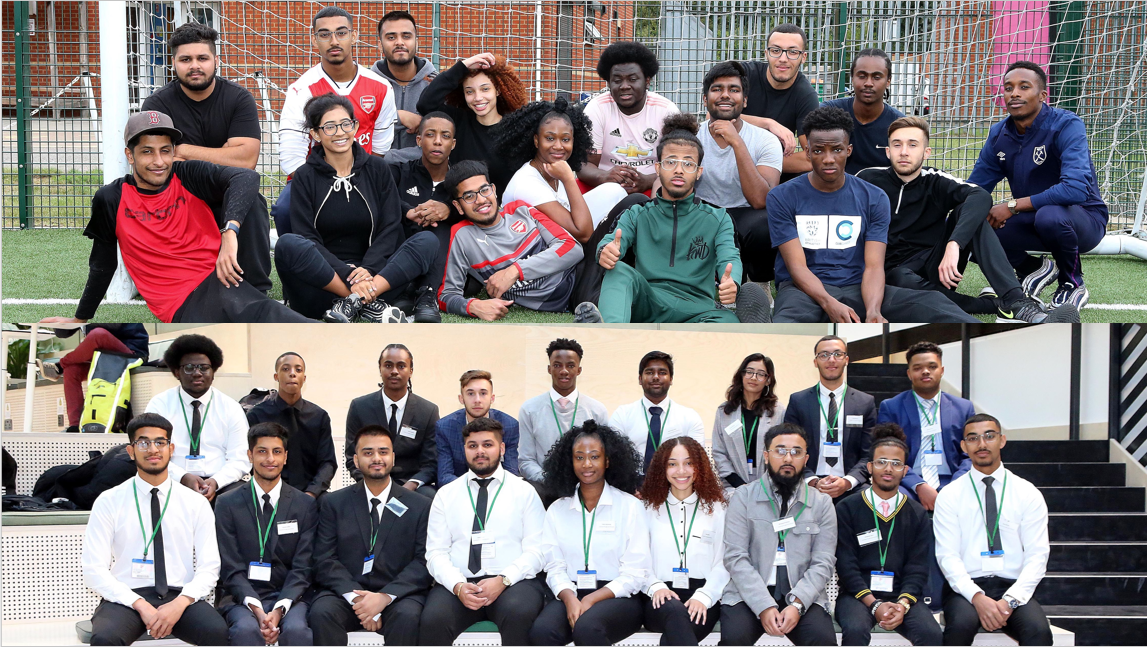 To find out more about the programme, visit ltsb.charity
ENDS
Notes to editors
About Leadership Through Sport & Business
Leadership Through Sport & Business is a social mobility charity that prepares and supports bright young people from disadvantaged backgrounds into meaningful roles with major firms. We make sure those at risk of under-employment find careers equal to their ambition and ability and can contribute from their first day on the job.