Leadership Through Sport & Business are thrilled to announce that Wincie Wong, Head of Engineering Workforce Transformation at Natwest, has joined LTSB's Board of Trustees.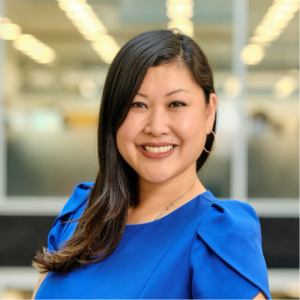 As an international speaker and a digital evangelist, Wincie is passionate about spearheading the growth of a diverse technology workforce as co-founder of the NatWest Girls Can Code network and founding member of Tech She Can, an organisation of 165+ corporates working together to increase the number of women in technology roles in the UK through education.
Chair of the Trustees and Founder of Leadership Through Sport & Business, David Pinchin, says: "I am so pleased to have Wincie Wong join the LTSB Board of Trustees. There is no doubt that Wincie will have a positive impact on our charity. We all look forward to working with her and pushing LTSB to new heights."
LTSB's CEO Paul Evans adds: "We are delighted and honoured to welcome Wincie onto our Board of Trustees. During our initial discussions we were struck by her passion for our vision and mission, and remarkable track record of unlocking a range of opportunities for young women to thrive within technology and digital roles. I am looking forward to working with Wincie as we continue to connect young people from disadvantaged backgrounds to meaningful careers with major firms."
Welcome to the LTSB team, Wincie!