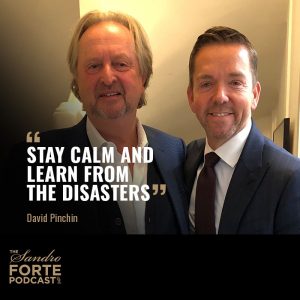 Founder and Chairman of Leadership Through Sport & Business, David Pinchin, is featured in the latest episode of the Sandro Forte Podcast.
David has worked in the finance industry since the 1980s when he was pioneer in over the counter currency options. As co-founder of Tradition Financial Services, he built a business that grew to the one of the biggest brokers in the world.
David founded LTSB and continues to invest in the charity. LTSB gives young people from disadvantaged backgrounds employment through a unique leadership development programme resulting in apprenticeships with major blue chip organisations.
In the podcast interview, David talks about how his people skills helped grow the business, how he surrounded himself with good people and how, in his view, success is something you should always be looking for and never settling for your lot.
Click here to listen:
iTunes: https://t.co/iwexp8XyA0
Stitcher: stitcher.com/s?eid=57758089